About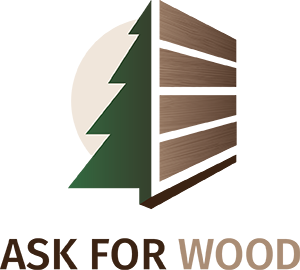 Ask for Wood is a web site designed to assist extension agents and others learn about wood products and their role in healthy forests, a better environment, and improved rural economies. The web site is designed both to educate the user and to provide resources for the user to share with others. By using the materials on this website we hope that extension agents can begin a dialogue with their client bases that educates them about wood products and leads to increased wood use especially in the non-residential construction market.
The increasing emphasis on sustainability of materials and building design opens up new opportunities for wood use in nonresidential construction. As a renewable resource that sequesters carbon, wood has significant environmental advantages over competing materials. Using wood products serves to encourage ongoing forest management that contributes to cleaner water and enhanced biodiversity. Notwithstanding these and other benefits, the nonresidential building sector historically has not been a big user of wood. The barriers to using more wood products appear to be rooted in unfamiliarity and outdated perceptions about performance of fire-rated and engineered wood assemblies. These can be overcome through education, technology transfer, demonstrating successful projects, and through the creativity of architects and design professionals who incorporate wood into their projects.
When building, it is important, ASK FOR WOOD!
---
| | |
| --- | --- |
| | The Clemson Wood Utilization + Design Institute (WU+D) is the ideal combination of foresters, architects, engineers, constructors and building industry stakeholders to open the doors to the broader, more innovative use of a truly sustainable building material — wood. Clemson is able to link the collaborative capabilities that can touch every area from sapling to marketing. The University offers expertise in advanced materials, architecture, civil engineering, construction science, entrepreneurship and forestry, completing the chain that takes advanced wood products from the lab to the marketplace. |
| | Southern Regional Extension Forestry (SREF) is a diverse team of trained Extension educators, IT specialists, graphic designers, communications and marketing experts, and media content producers. They work closely with partners in the land grant, US Forest Service, and state forestry systems to develop content, tools and support for the forestry and natural resource community of the Southern Region. For more information, please visit sref.info. |
| | USDA National Institute of Food and Agriculture This work is supported, in part, by Renewable Resources Extension Act Award Numbers: 2015-46401-24241 (Clemson University) from the USDA National Institute of Food and Agriculture (NIFA). NIFA — a federal agency within the United States Department of Agriculture — is part of USDA's Research, Education, and Economics (REE) mission area. The agency administers federal funding to address the agricultural issues impacting people's daily lives and the nation's future. |